Who We Are
Exchange is America's premier service club, a national organization for men and women who want to serve their communities and enjoy the opportunity to develop leadership skills, meet new people and forge lasting friendships.
Benefits of Being a Member
We keep funding the effective programs that work towards protecting and healing children the opposite way of government and foundation is funded. We don't care about recognition, only results.
Current Projects and Scheduling
We were proud to present $25,000 to Veterans Matter - National Homeless Veterans Housing Program to fund an operation in Montana to help house homeless Veterans! Thank you to all who participated in the Food Truck Battle on the Yellowstone to make this donation possible. 10% of the sales from the food trucks as well as the proceeds from entry fee and beer sales made this possible.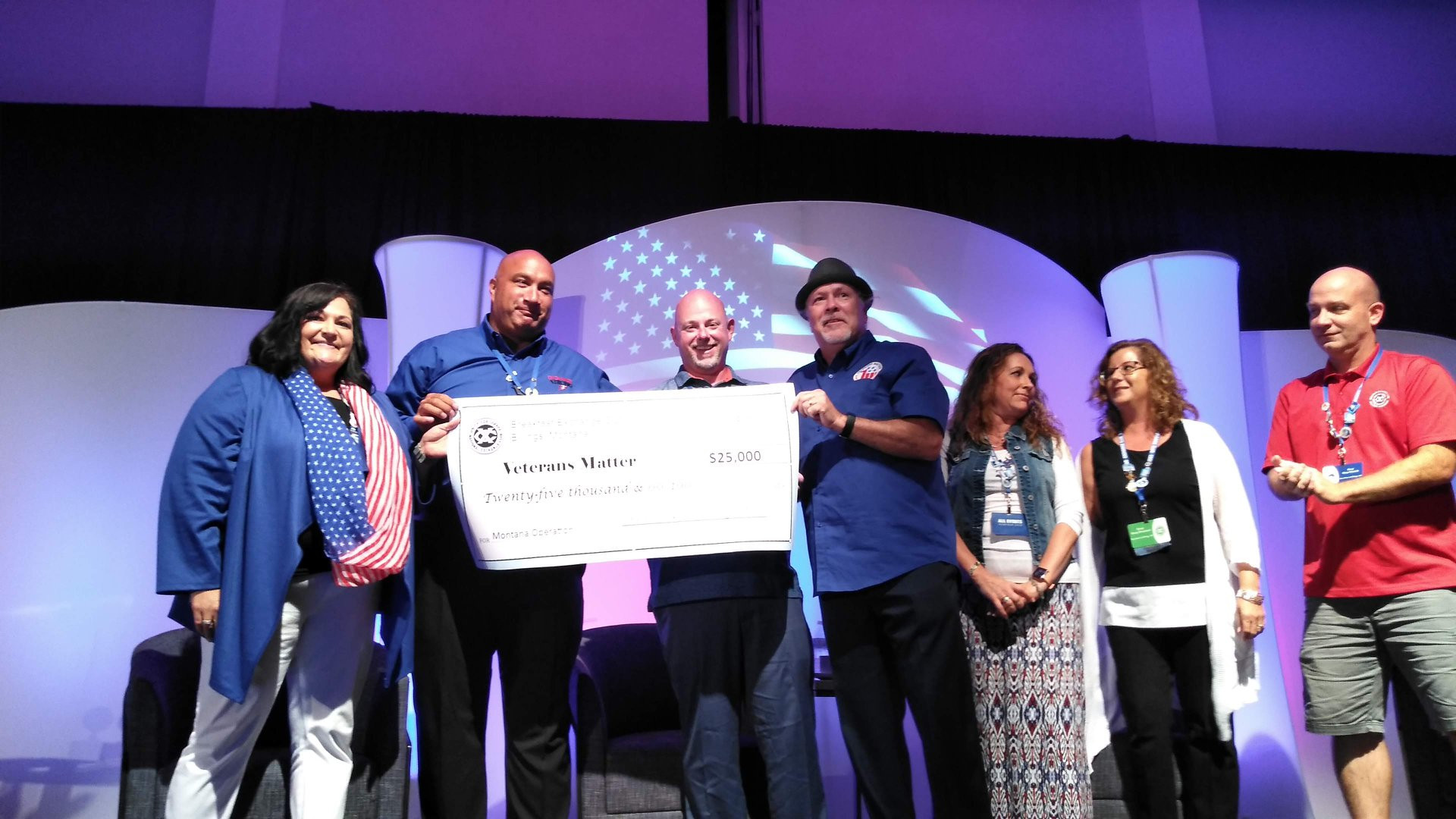 5th Annual Food Truck Battle on the Yellowstone
The Food Truck Battle on the Yellowstone is a fundraiser where the proceeds specifically go to a Veteran's organization. 10% of the sales from the food trucks and all proceeds from gate fees and beer sales will go to the organization(s) chosen.
Month of May – Youth of the Year Award
One of the most popular Exchange youth projects, the Youth of the Year Award recognizes hard-working high school students who attain high levels of scholastic achievement, community involvement and leadership.
2019 Dress a Child
The Breakfast Exchange Club members sponsored 71 children in our annual work with the Salvation Army to "Dress a Child" before Christmas on December 14th. This is an annual event where the club provides a $125/child shopping spree for needed clothes to keep children warm in MT winters. Exchange Club members help each child select their gifts which include jackets, gloves, boots and other essential clothes.
2019 Senior Christmas Lights Tour
On December 17th the Billings Breakfast Exchange club held our senior lights tour. This year we had 5 buses and approximately 260 seniors join us for a view of some of the best Christmas lights in Billings, this included a tour through Zoo Montana's annual display. This event is one of the Breakfast Exchange Club's annual activities.
Our Mission
Community's preeminent service club.
The Breakfast Exchange Club, a Montana Not-for-Profit corporation, chartered by the National Exchange Club, commits its membership resources, in a collective and cohesive fashion, to creating a more sustainable community through:
Support of social needs and problems, with a special emphasis on youth.
Support of education.
Assumption of proactive leadership in our community.
Participation in community activities and organizations.
Support of patriotism.
Development of its membership through education, exchange of ideas, and camaraderie.
Our Vision
To be our community's preeminent service club, thereby serving as a role model for other service clubs and/or civic organizations in terms of a cohesive, growing membership, fundraising activities, and service to our community.
Contact Us